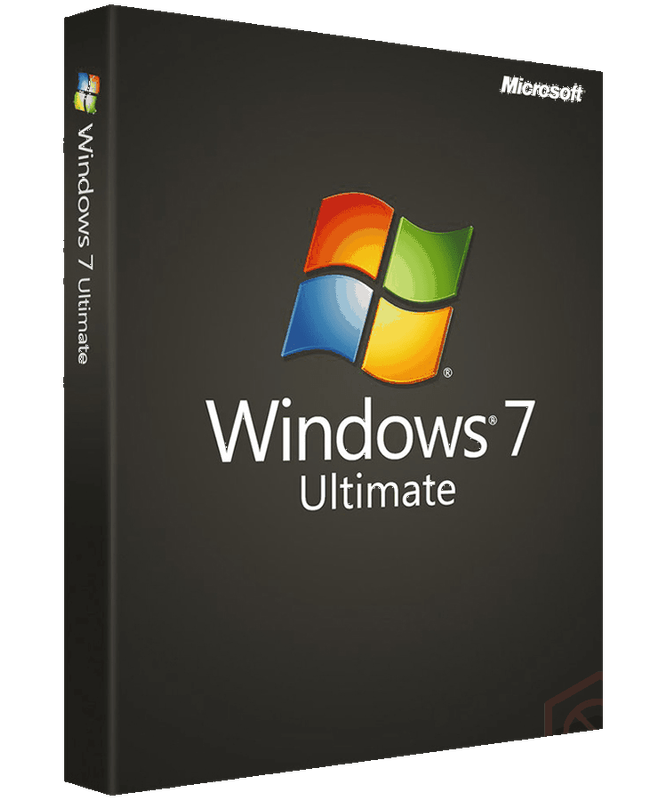 Windows 7 is an operating system that was produced by Microsoft and released as part of the Windows NT family of operating systems. It was released to manufacturing on July 22, 2009, and became generally available on October 22, that year. It is the successor to Windows Vista, released two years prior. Windows 7's server counterpart, Windows Server 2008 R2, was released at the same time. The last supported version of Windows was released on July 1, 2011, entitled Windows Embedded POSReady 7. Microsoft ended mainstream support for Windows 7 and Windows Server 2008 R2 on January 13, 2015 and extended support ended on January 14, 2020.[10] At the end of January, same year, Microsoft had ended support for websites on Internet Explorer 11. IE11 is only supported on Windows Server 2012 and Windows Embedded 8 Standard.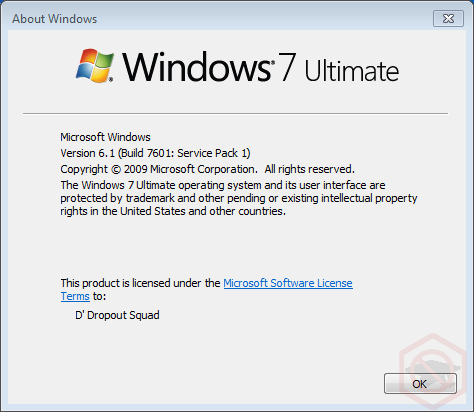 [ RELEASE INFO ]
File: WIN7ULT.6in1.ESD.ENU.JUN2020.iso
Size: 3,49GB
Format: Bootable ISO
SOURCES: dvd-677460 & 677332
CRC32: f3d1421f
MD5 : 62e51ebaf208f48e360686c3599ba9c8
SHA-1: 87b67191f4c8d1134ce606e7e39c9a898630f6ea
[ CONTENTS ]
Integrated / Pre-installed:
.NET Framework 4.8
Internet Explorer 11
DirectX End-User Runtimes (June 2010)
Important & Security Only Updates – 2020-06-11
SetupComplete / Post-install:
Windows Defender Updates
LANGUAGE: ENGLISH US
[ EDITIONS INCLUDED ]
32bit
Windows 7 SP1 Ultimate – STD
Windows 7 SP1 Ultimate – DAZ
Windows 7 SP1 Ultimate – OEM
64bit
Windows 7 SP1 Ultimate – STD
Windows 7 SP1 Ultimate – DAZ
Windows 7 SP1 Ultimate – OEM
STD = Standard installation – For those with own License Key
DAZ = Activated by DAZ Loader v2.2.2.0
OEM (Original Equipment Manufacturer) will automatically
activate original version installed by Manufacturer.
Pre-Activated index will auto-reboot to complete the activation.
[ FEATURES ]
Additional integrated drivers:
USB3.x drivers in boot.wim and winre.wim
(W)Lan drivers in winre.wim and install.wim
nVME drivers in boot.wim, winre.wim and install.wim
Diagnostics and Recovery Toolset (Microsoft DaRT)
install.wim compressed to recovery format (install.esd)
[ INSTALLATION & INFORMATION ]
NOTE! ONLY CLEAN INSTALLS, NO UPGRADES!
Create bootable USB (highly recommended) with Rufus,
or burn to DVD-R at slow speed.
Release Names: Windows 7 SP1 Ultimate 6in1 OEM ESD en-US JUNE 2020-Gen2
Size: 3.45 GB
Links: Homepage – NFO – TPB
Download: NiTROFLARE / PART1 – PART2 – PART3 – PART4 /
Download: RAPiDGATOR / PART1 – PART2 – PART3 – PART4 /
Download: DROPAPK / PART1 – PART2 – PART3 – PART4 /
Download: USERSCLOUD / PART1 – PART2 – PART3 – PART4 /
NOTES
Use latest WinRAR (Official)/7zip version to avoid errors.
Applications are mostly not tested. Proceed with caution.
Dead links? Comment below.
Reuploads are optional.
Hits: 17
Category: Applications, Windows
The aim of this website is to provide fresh information about new scene releases and also other interesting software. We've selected a blog-like style using WordPress as the backend, which makes posting much more easier. Every post should include important links and also an option to download the file discussed in the article. Please notice that we don't want to become some warez portal – posting serials, cracks, keygens or direct links to warez is strictly forbidden and it will be deleted without warning. The purpose of D' Dropout Squad is purely informative. Feel free to contact us with any offer, remark or comment.