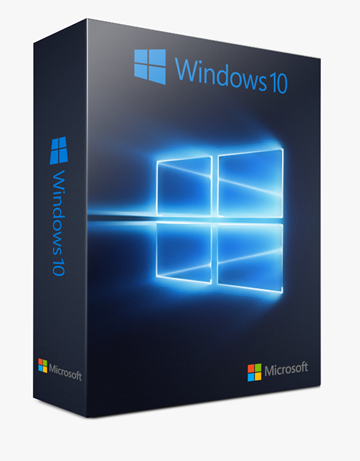 Windows 10 Lite is for gamers, power users and administrators to set up a slim version of Windows 10 during installation.
It can remove Windows and System Apps, includes integrated privacy scripts and optimizations, and Black Viper's service configurations. It can also disable unnecessary scheduled tasks, unnecessary file types and file associations and even remove Windows Defender. All of these are optional.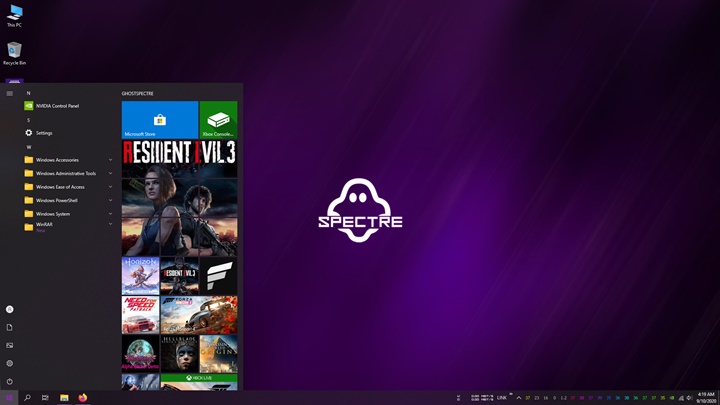 OS build: 19041.508
Edition: PRO SUPERLITE + COMPACT + DEFENDER + WIN FEATURES + ALL WINDOWS EDITION
Version: 2004
Arch: x64
Lang: en-US
09/10/2020 Changelog:
Update OSbuild 19041.508
GHOSTSPECTRE – DARK LIGHT PURPLE V2 (default themes)
Fixed Component Store Corruption
CBSVC SET TO > 3 (SUPERLITE)
Startup Delay SET TO > 0
Pause Windows update until 2050 for Compact version

Update Microsoft Defender
Security intelligence version: 1.323.819.0
Antimalware Client version: 4.18.1909.6
Engine Version: 1.1.17400.5
Antivirus Version: 1.323.819.0
Antispyware Version: 1.323.819.0
(Normal bootable need to install with rufus / yumi / unetbootin / WinNTsetup / or etc etc)
File Size: WPE Custom Bootable 2.61GB / Normal Bootable 2.44GB
Format: ISO
MD5: 4f65501916a1039dc13ded9270fe3d0b / df889547427d3f42e924647f6ee8fded
CRC32: e35e936d / 274c61c2
Issues: Get Latest ISO if you getting error 0x800f0988 (DO NO INSTALL PREVIOUS ISO UPDATE 1/2/3 PLEASE TAKE A NOTE!)
NOTE: if your Windows cannot be updated or errors, stop using any 3rd cleaner software or tweaking software.
NOTE: Internet Required to using Ghost Toolbox.
What you need to know before installing this OS modded
SUPERLITE: JUST FOR GAMING OR STREAMING (tweaking and etc) – for Advanced Users
COMPACT: OFFICE AND ETC ETC ETC (no tweaking just removing apps) – for Standard Users
Wifi or Internet / LAN / Network sharing / Guest access in SMB2 disabled by default in Windows 10 2004. (no tweaking for this)
Stock drivers Windows 10 is not removed
If your 3rd party AV giving trouble on Ghost Toolbox just allowed it on your AV, some 3rd party AV really hate Powershell/Command script
Wget missing? GIYF
Features
Compact Integrated + LZX (algorithm)
Forced .NET Framework 4.0/4.5/4.6/4.7/4.8
Bloatware FREE!
Optimized Pagefile/Services/Scheduled/Search Indexer
Privacy Optimizations & Performante mode!
Ghost Toolbox! (Add or Remove Windows Store and Much More!)
Cortana Removes (You can add it back using Ghost Toolbox for WIN10 version 2004)
Support any Other Language & Keyboard
Support UWP Games / UWP Apps (ex. Forza/GOW/etc etc)
Stock Drivers is not removed
Update Windows bootable with more features (WPE bootable)
Can Installing Windows through ISO > Setup
Dark theme by default
GHOST DARK (Full dark themes Beta Test)
Updatable (Can update to latest build windows10 version 2004)
Window update can be paused until 2050!
Editions that can be upgraded to
Professional Education
Professional Workstation
Education
Professional CountrySpecific
Professional Single Language
IoT Enterprise
Enterprise
Remove/Disables component
Removes Windows Apps and System Apps
Removes Windows Security / Defender / Smartscreen
Disable Remote Desktop / Tablet keyboard / NFC / Clipboard / Focus Assist – (Superlite only)
Removes OneDrive
Disable Action Center / Notifications – (Superlite only)
Telemetry – (Superlite only)
Removes Errors reports – (Superlite only)
Disable UAC (Never notify)
Removes WinSxS backup
Removes Winre (can add on Ghost Toolbox)
How to Install this OS – READ BEFORE INSTALLING THIS WINDOWS MOD!
Before installing this OS Always move or backup your old files!
Make bootable ISO image with rufus in flash drive or Yumi (Prefer Yumi for Advanced)
Restart is required after installation is complete.
NOTE: Files you've download in Ghost Toolbox are automatically saved in the 'C:\Ghost toolbox\wget' folder
Release Names: Windows 10 LITE x64 Version 2004 Build 19041.508-P2P
Size: 2.61/2.44 GB
Links: Homepage – NFO – Torrent
Download: NiTROFLARE – RAPiDGATOR – DROPAPK – USERSCLOUD
Hits: 3
Category: Applications, Windows
The aim of this website is to provide fresh information about new scene releases and also other interesting software. We've selected a blog-like style using WordPress as the backend, which makes posting much more easier. Every post should include important links and also an option to download the file discussed in the article. Please notice that we don't want to become some warez portal – posting serials, cracks, keygens or direct links to warez is strictly forbidden and it will be deleted without warning. The purpose of D' Dropout Squad is purely informative. Feel free to contact us with any offer, remark or comment.